Here are some fun things from the last month:
– We said hi to our new Developer Ben. Hi again Ben!
– Sam has nearly finished our 20th Anniversary Animation (watch this space) and has also created some brilliant animations for Halloween and for Daylight Savings Time – see our Instagram below
– Ian and his son Max travelled to Lake Garda, Italy as Max was competing in the Junior Boys Under 15 category at the Techno Windsurfing World Championship
– We booked in our Christmas social activities, including a festive theatre show at the Tobacco Factory and a Christmas meal in Clifton 🎅
What's new in the

Design

team?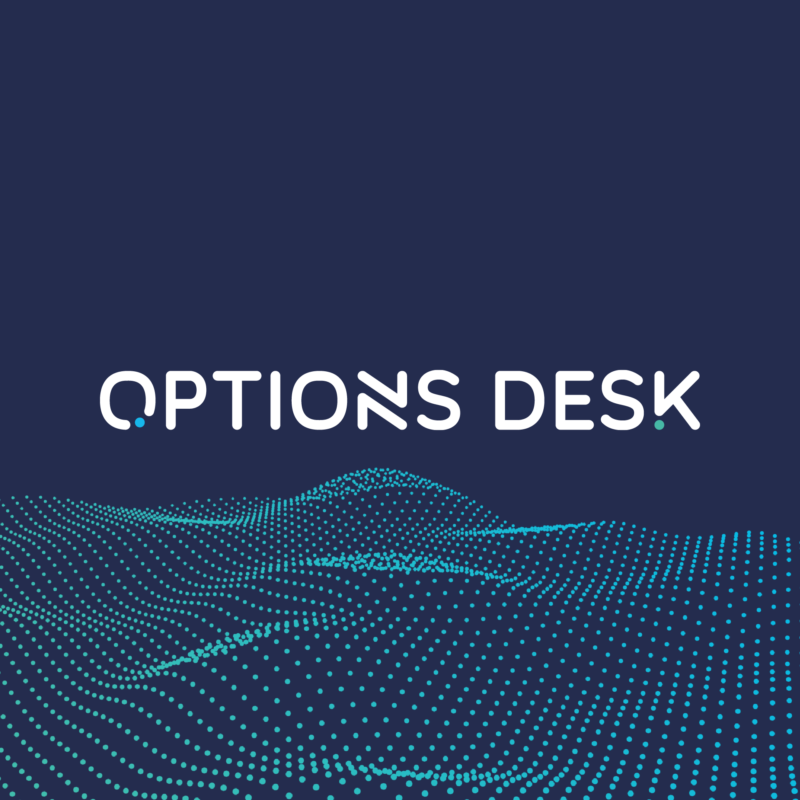 Sam was lead designer on the Options Desk project
We were approached by Options Desk to create a brand and website that would showcase Options Desk as the UK's leading Options Brokers. It needed to be professional, bold, clear and have room to grow.
One of the first steps was to create a logo. We landed on a simple yet strong design that used subtle details to give a nod towards options. For instance, the 'N' is made up of up and down arrows, evoking the rise and fall nature of trading.
Options Desk is also aimed at education and information, being a platform to help people better understand the world of options trading.
The core brand message of 'Harness the Power of Options' fed into the design elements throughout the website.
One of the key graphical devices we developed is a 'vol surface', an array of dots with varying heights across the surface that evokes a wave. This is representative of the time, price and volatility of options trading and is a distinctive device for the brand.
We also created some print collateral for Options Desk, including branded business cards, a letterhead and a flyer design.
The brand we created has a professional personality while maintaining an approachable feel, the aim being that both seasoned Options Traders and novices alike would be able to benefit from Options Desk and feel confident in their trading decisions.
See what the
Development


team have been up to
Marcello led the build for the Options Desk website
Due to the ever-changing nature of the stock market and the complex design of the Options Desk site, there were some elements that we needed to build completely from scratch to allow for more flexibility. The first was the Privacy Dashboard, which gives visitors a full breakdown of what information each cookie is storing and allows them to accept or block them individually.
Another impressive site element is the News Feed, which pulls through trading updates and analysis from an API multiple times a day to allow users to get the most up-to-date and relevant information from the stock market. Traders can also search for news using specific categories or stock IDs, meaning that they can curate their news feed to their own trading strategy.
The latest from the

Digital Marketing

team
We visited the Options Desk office in London to plan out the Digital Marketing strategy
After a year and a half of not being able to see our clients face to face (one of our favourite parts of the job), it was great to be able to visit Options Desk at their base in the City and talk them through our plans for all things Digital Marketing. We presented our six-month Content and Social Plans and discussed technical SEO, paid advertising and offline marketing.
After an excellent lunch at The Haz, Amy led us through a tone of voice workshop so that we could discuss and define the Options Desk tone and style. We talked about writing for SEO and highlighted the dos and don'ts of our content, then took part in some exercises to compare and contrast different styles of writing. The day was a really successful one and we're so excited to work alongside Options Desk to create top quality content that encapsulates their brand.