We're back in the studio after a sunny bank holiday weekend in Bristol. It's been a busy month of big projects, client visits and new team members so far. We can't wait to share it with you.
SNEAK PEAKS
Lime Venue Portfolio: We're currently working on some exciting new campaigns for one of our favourite clients, Lime Venue Portfolio. It's top secret so we can't show you too much right now, but to wet your appetite here's a nice bit of typography our designer Tom has put together.
Heat Recruitment: Our designer Sam has been working on some mockup editorials for our friends at Heat Recruitment. This project is early days right now, but we're already excited with how things are looking. Make sure to check back on future scrapbooks for updates on this project!
CLIENT HOT TOPICS
Marketing Budgets – Is Yours Going to Waste?
Do you know how well your digital marketing budget is being spent? According to a recent study by Rakouten Marketing, digital marketers around the world estimate that 26% of their budget will go to waste on the wrong channels and strategies in 2018. Interestingly, the most confident marketers seems to be from the UK, anticipating they will only waste 20% of their budget this year. Any good digital marketer knows that testing is an essential part of good strategy, and that wasted spend comes with that. But this news made us double check for underperforming channels and look for slight tweaks that might just save some spend.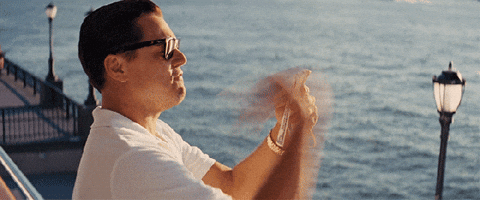 OUT & ABOUT
New team members: We've recently welcomed two new team members to Fanatic. Jon and Tom. Jon, who has just recently moved to Bristol, is the newest member of our growing digital marketing team. He's already started working on new campaigns for Heat Recruitment, London Speakers Bureau and new clients.
Tom is our brand new web developer. With an interesting and varied background, that even includes time working at a wine distillery, we're excited to see what new ideas he brings to our already brilliant team.
Location of the Month: Hopefully you made as much of the sunny bank holiday weekend as the Fanatic team did. While some of us were in parks or beer gardens, our designer Tom was lucky enough to spend his weekend in the Lake District. Although he became overly confident in his hiking abilities, he somehow managed to survive long enough to take this snap of his lunchtime view in Buttermere!